Plumber, tiler, builder, roof leaks, trusses, painting, tiling, waterproofing - Richards Bay
Wednesday, 15 June 2016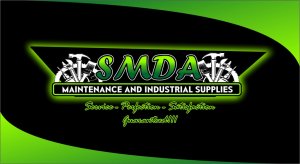 Item details
City:
Richards Bay, KwaZulu-Natal
Contacts

Sumeshan Naicker

076 651 1938 / 035 772 1645
Item description
24/7 Qualified PLUMBING SERVICES
Blocked drains, burst water pipes, drain mapping / C.C.T.V inspection, leak detection, geysers installations and repairs, thermostats, elements, pressure valves, new plumbing installations, residential and commercial plumbing maintenance services, grease trap cleaning, solar geyser installations, heat pumps, plumbing C.O.C Certificate of compliance, bathroom renovations etc.
- Air conditioner installation and repairs (Supply & fit);
- Aluminium windows, glazing and sliding doors (Supply & fit);
- Appliance repairs;
- Awnings, carports & shade ports;
- All Building work; Maintenance, extensions;
- Burglar guards and gates;
- Carpentry; Built inn cupboards, ceilings, kitchens, shop fitting, etc;
- CCTV Installations (Supply & fit);
- Decking (Interior and exterior);
- Door and frame installation (Interior & exterior);
- Driveways; Asphalt / Tar or paving;
- Dry walling;
- Electrical installations with C.O.C;
- Galvanized gates (Supply & fit);
- Gate & garage door automation repairs and installations;
- Gutters and drainage systems;
- High Pressure cleaning services;
- Indoor and outdoor cleaning; Homes, offices & yards;
- Industrial supplies; Toilet paper, chemicals, detergents, office equipment, stationary etc;
- JoJo Tanks (Supply & fit);
- Jungle gyms;
- Lighting installations;
- Paving and kerbing;
- Painting;
- Rubble removal;
- Roofing; Trusses, tiles, ridges, waterproofing, roof leaks, barge boards, fascia boards etc;
- Tiling;
- Tree felling;
- Precast, palisade and hollow block walling.
Enquire should you require any service not listed above.