Boilermaker. Double coded welding. Refrigeration. Pipe welding. 0794298531 - Richards Bay
Thursday, 18 October 2018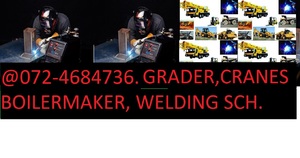 Item details
City:
Richards Bay, KwaZulu-Natal
Contacts

pet

0794298531
Item description
aluminum welding.Artisan welding course.
tel:0794298531.
boiler making
double coded welding.
flux core welding.
gas welding
trade test preparation on artisan courses,
trade test on welding courses,
certificate renewals and new certificate are issued at our center, machine training, mining courses, drilling and blasting
pipe welding
plumbing
fitter and turner,.
carpentry. fitter and turner training
plumbing training
pipe welding
carpentry.electrical engineering
electrical installation,
courses on welding for 1month 3month 6 months.
stick or arc welding
co2 welding
argon welding
aluminum welding.